Print Edition
Swiss Who's Who is a valuable professional tool resulting from extensive collaboration between the publisher and the people selected for inclusion. More than a reference tool, Swiss Who's Who is a portrait of contemporary Swiss society and those who shape it.
In the current edition, you will discover authoritative biographies of today's talented people who influence the Swiss economy, who push the boundaries in science and innovation, whose creativity enriches the Swiss culture, and whose entrepreneurial and international spirit creates endless opportunities for the future. You will meet people who shape Switzerland.
Unique. The only publication of its kind in Switzerland, Swiss Who's Who presents detailed biographies of talented individuals from across the country who have made significant contributions to their field.
Selective.
The listing was undertaken by an independent committee whose intensive research and vetting produced a judicious selection among the most talented individuals who are unavoidable in their sectors.
Reliable. Each individual was invited to submit their biographical and career details from which factual profiles were developed. The biographies were rigorously fact-checked by the Swiss Who's Who editors resulting in the most accurate work possible.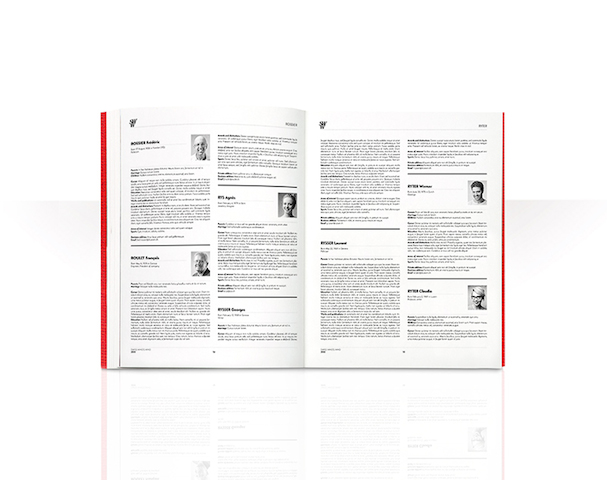 Who is in the first edition?
From statesmen to starred chefs, and executives to artists, Swiss Who's Who features the biographies of talented figures of Switzerland, such as:
• Silvia Arber - Neurobiologist
• Paolo Basso - Sommelier
• Dario Cologna - Professional Cross-Country Skier
• Daniele Finzi Pasca - Director, Choreographer, Producer
• Jacques Herzog - Architect
• Daniel Humm - Co-Owner and Chef at Eleven Madison Park
• Etienne Jornod - Executive Chairman of Galenica, Chairman of Neue Zürcher Zeitung (NZZ)
• Jakob Kellenberger - Former Diplomat and President of the International Committee of the Red Cross
• Barbara Kux - Corporate Director
• Carolina Müller-Möhl - Founder and President of the Müller-Möhl Group
• Bertrand Piccard - Medical Doctor, Explorer, Pilot and Co-Founder of Solar Impulse
• Ursula Soritsch-Renier - Group Chief Information Officer of Sulzer
• Pierin Vincenz - CEO of Raiffeisen, President of Helvetia
• Jean-Marc Wiederrecht - Independent Watchmaker
• Kurt Wüthrich - Biophysicist, Nobel Laureate in Chemistry

and many others...