Sample Biography
A Swiss Who's Who biography is a comprehensive and trusted source of information. Each individual selected to appear in the publication participates in the development of their biographical notice and each biography is verified and fact-checked by Swiss Who's Who editors.
The biographies are authoritative, up-to-date, and easily retrievable, avoiding the need to consult multiple and conflicting sources of information on the people concerned.
Elements of a Swiss Who's Who biographical notice:
Family

Education

Military rank

Languages

Career history

Works and publications

Awards, distinctions and official decorations

Associations and clubs

Areas of interest, recreations and sports

Contact information

Portrait photo
---------------------------------------
SCHMIDT Michael
Company Executive
Biography updated on 2015-10-17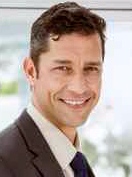 SCHMIDT, Michael Peter; Engineer, Company Executive. Born on May 3rd 1963 in Zurich (ZH). Son of Peter Schmidt, Lawyer, Corporate Director, and of Monique (née Rochat). Married on September 5th 1995 to Martina Blenio. Children: Philippe, Luisa.
Education: primary school and secondary school in Zurich; Gymnasium in Fribourg. Degrees: Engineering Degree from the Federal Institute of Technology Zurich (ETH Zurich); Master of Business Administration from the International Institute for Management Development (IMD), Lausanne. Certification: Advanced Management Program at Harvard Business School (USA). Military Rank: Captain. Languages: German, French, Italian, English.


Career: Engineer at FVB AG (1991-94); Vice President (1995-98) and then Senior Vice President (1998-2001) at Nestlé; Chief Operating Officer (2001-2006) and then Chief Executive Officer (since 2006) of Müller AG; Member of the Board of Directors of Blenio SA (since 2008); Chairman of the Board of Directors of Schmidt und Grüner AG (since 2010); Member of the Board of Trustees of the Lilo Foundation (2012-14); Vice Chairman of Artus AG (since 2014). Works & Publications: Swiss Entrepreneurship (2010); Swiss Industry (2013); numerous articles in professional economic reviews. Awards & Distinctions: Entrepreneur of the Year (2013).


Associations: Swiss Association of Engineers; Swiss Chamber of Commerce. Recreations: reading, chess. Interest: contemporary art. Sports: tennis, skiing, hiking. Club: Swiss Alpine Club (SAC).


Professional Address:
Müller AG, Bahnhofstrasse 14, CH-8400 Winterthur; E-mail: mschmidt@muellerag.ch.
---------------------------------------
© Swiss Who's Who
This is a fictitious biography and is not attributable to an actual person. This biography is meant for illustrative purposes only.
---------------------------------------
What if someone notable is not included in Swiss Who's Who?
•
Swiss Who's Who
is constantly working to ensure that it accurately presents Switzerland's leading talents and experts.
• If you notice that someone is not included in
Swiss Who's Who
, and you believe that they should be, please contact us at
info@swisswhoswho.ch
.